As a local business owner, it's important to structure your services in a way that makes them easy to sell and profitable.
By working with over 100 local service businesses we've developed a few rules & frameworks to keep in mind when structuring your offers. Here they are...
1. Don't charge for your time
Instead of simply charging for your time, consider offering a package or program that helps your clients achieve a specific goal or outcome.
For example, instead of saying you charge $100 per hour, consider offering a package/program that helps your clients achieve a specific goal or outcome. This could be something like a weight loss program, a pain relief package, or a golf improvement program.
By focusing on the outcome that your client wants, you'll be able to charge a higher price and provide more value to your clients.
2. Decommoditize
When you go from selling your time to selling a solution, you'll end up decommoditizing your services. In other words, your offer will be unique and different from the competition and the prospect won't have anything to compare it to.
To decommoditize even more, you can consider adding digital components, complementary products, or other value-added features to your offer that help your client achieve the outcome faster, maintain the outcome or just enhance the overall experience.
3. Pay attention to the words you use
In addition to focusing on the outcome, it's important to pay attention to the words you use when describing your offer. A common mistake we see business owners make is calling their offer a "10-pack" or "5-pack". This get's the prospect thinking about getting a discount rather than the outcome they want. A better way to name your offer is to name it the outcome or desire that the prospect is looking for.
For example, instead of selling a "5-pack of golf lessons" you can sell a "Simple Swing Program". Instead of selling a "10-pack of chiropractic care" you can sell a "Pain Relief Program".
4. Create a duplicatable sales process
To make the sales process easy for you and your team to follow, have a sheet that outlines everything in a clear and concise manner. This will help ensure that your offers are consistently presented in a way that is easy for your team to understand and replicate.
Here's a few examples of what an offer sheet might look like.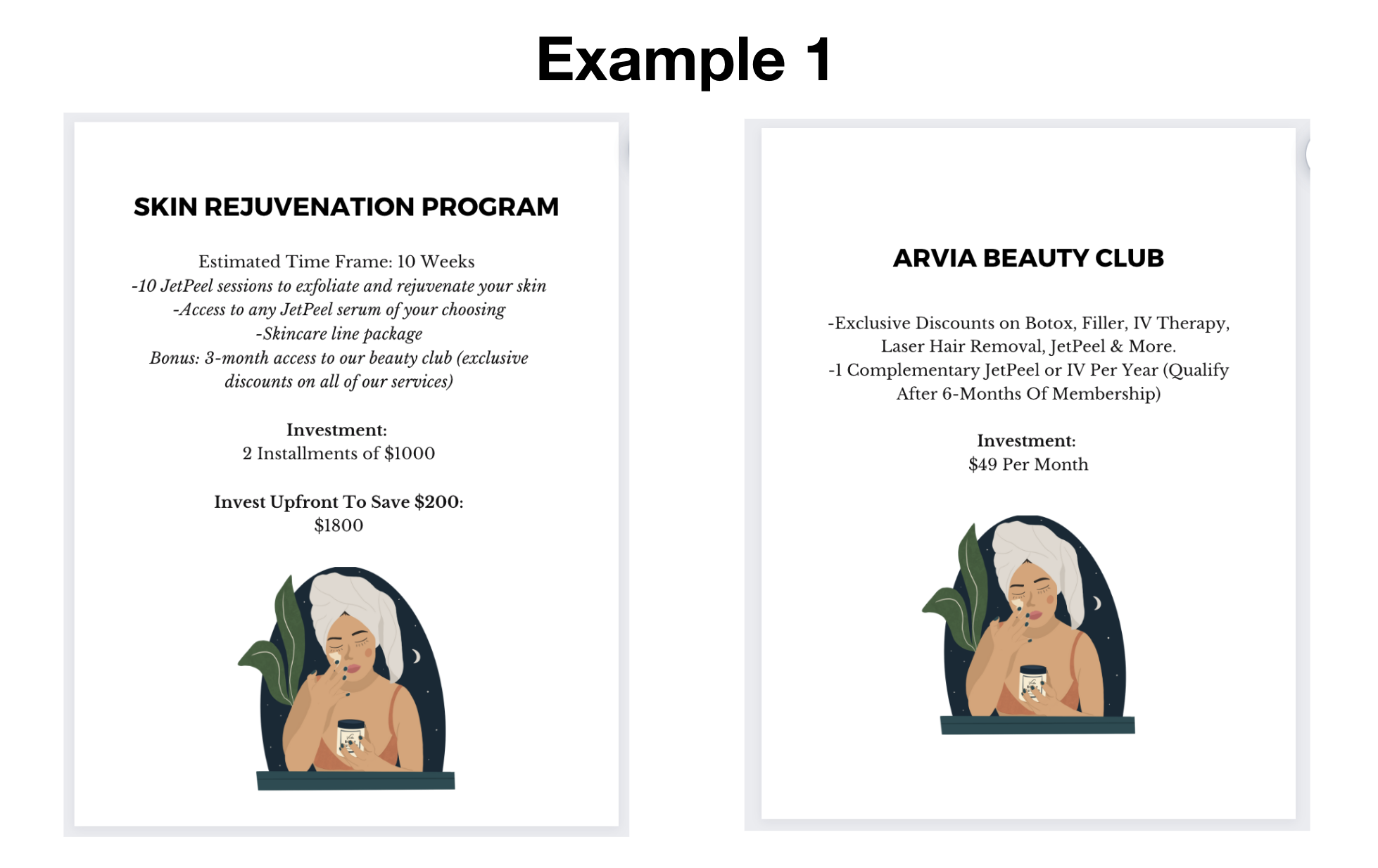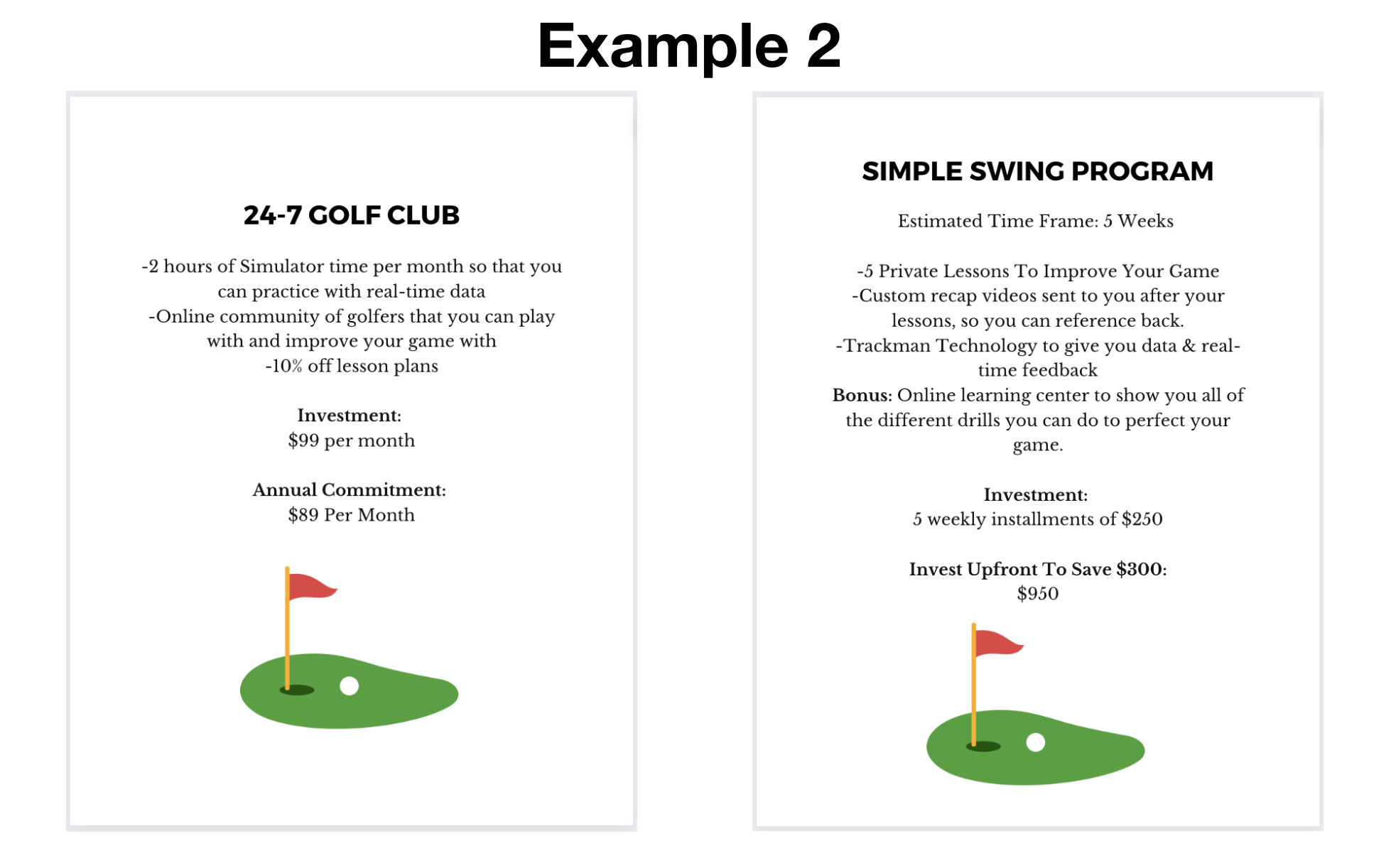 5. A confused mind doesn't buy.
Finally, it's important to avoid confusing your prospects with too many options or complicated pricing structures. A confused mind is less likely to buy, so keep your offers simple and easy to understand.
By following these tips, you can structure your offers in a way that will help you sell more and grow your business.